259,62 m²
TOTAL
FLOOR AREA
OAK HOUSE is a generously spaced home featuring an over fifty square-meter living room with an open-plan kitchenette. High ceilings and window walls create an impressive sunny space that smoothly passes into an outdoor terrace. Even in winter, you can sit in a warm living room feeling right in the thick of nature. The interior of this brick low-energy house features clever solutions offering the ultimate comfort for all family members. Thanks to the spacious basement with a double garage, you will always have enough space for parking and storage.
Should you choose OAK HOUSE as your new home, we will customize the project according to your wishes. Thinking you'd rather have a walk-in closet instead of an attached bathroom? Or wish to have a hot tub or a swimming pool next to the garden area? We will gladly make it happen. Because your satisfaction is our priority. The house basement holds a space called Man Cave. At over 30 m², the space features a separate entrance to the terrace. You could also use it as a guest room or request a home theater with a bar/ a home wellness space.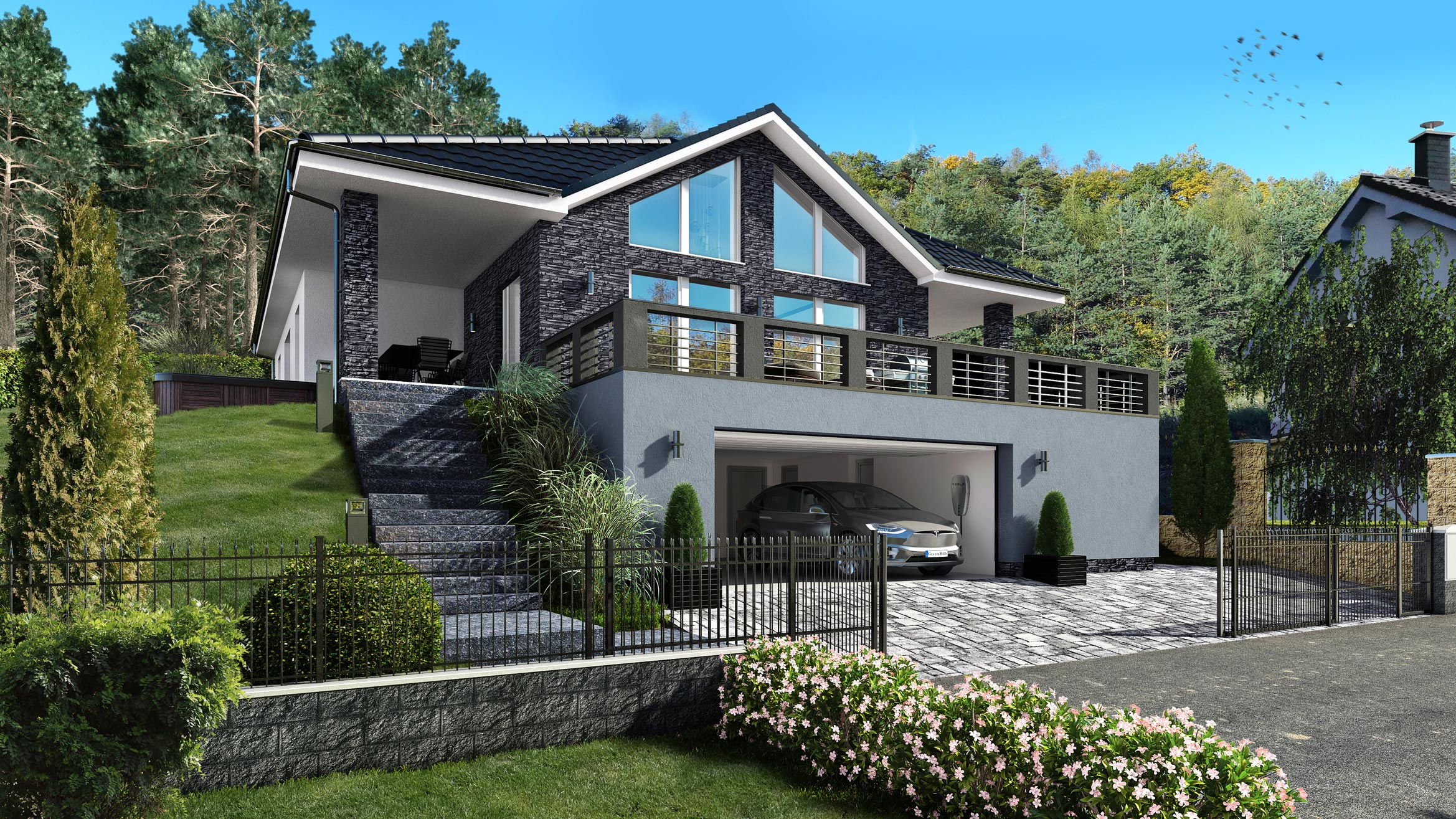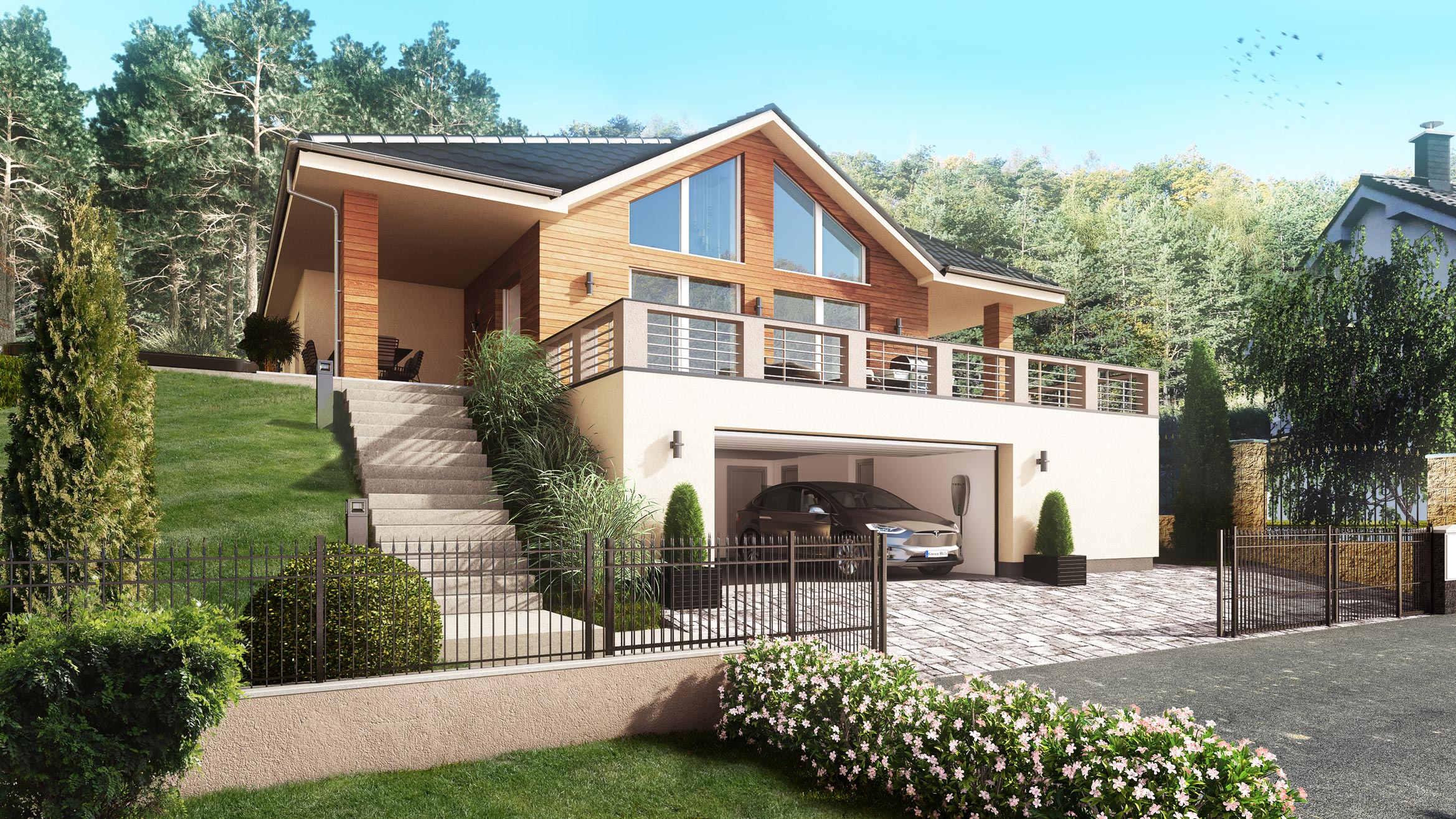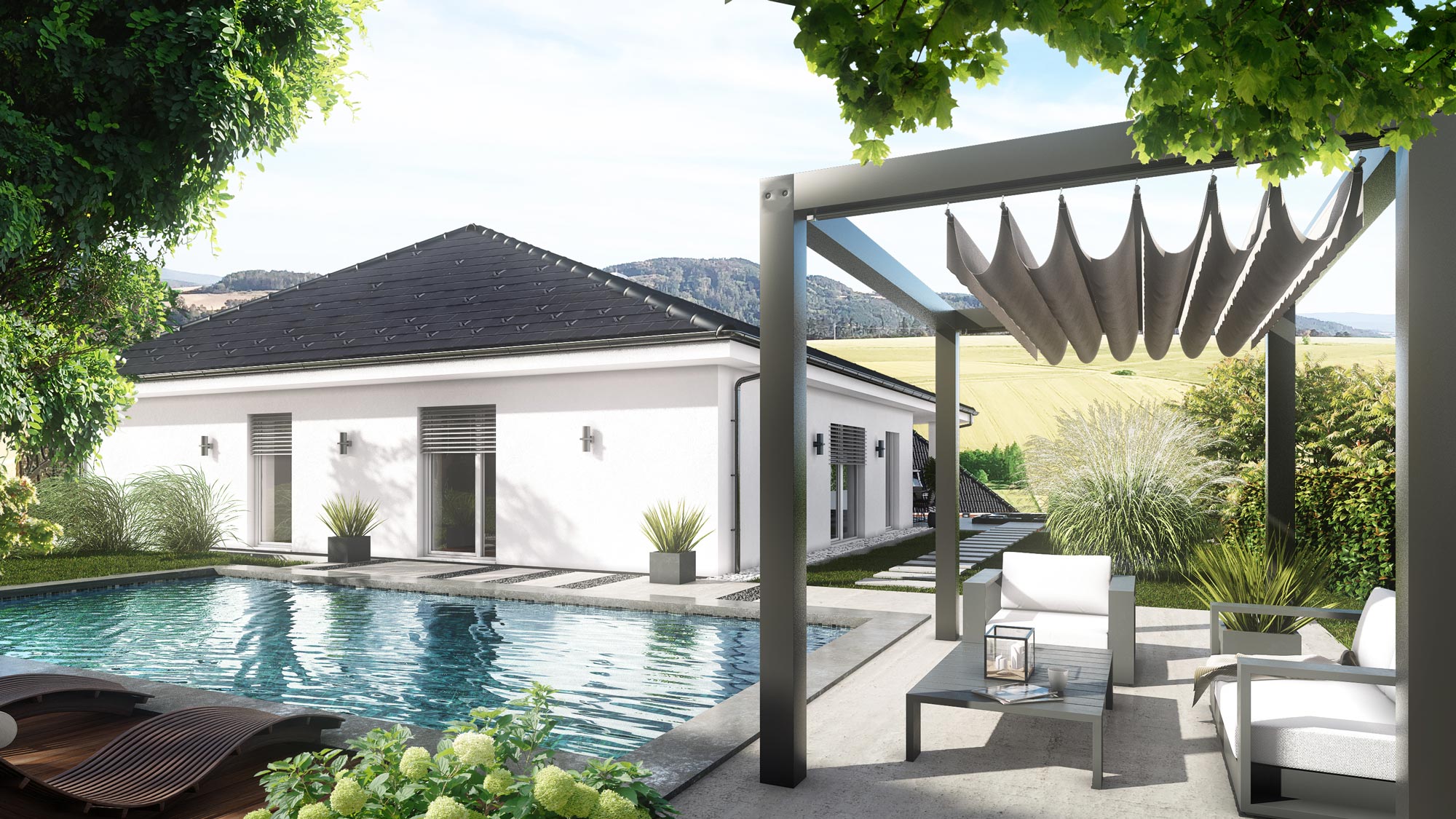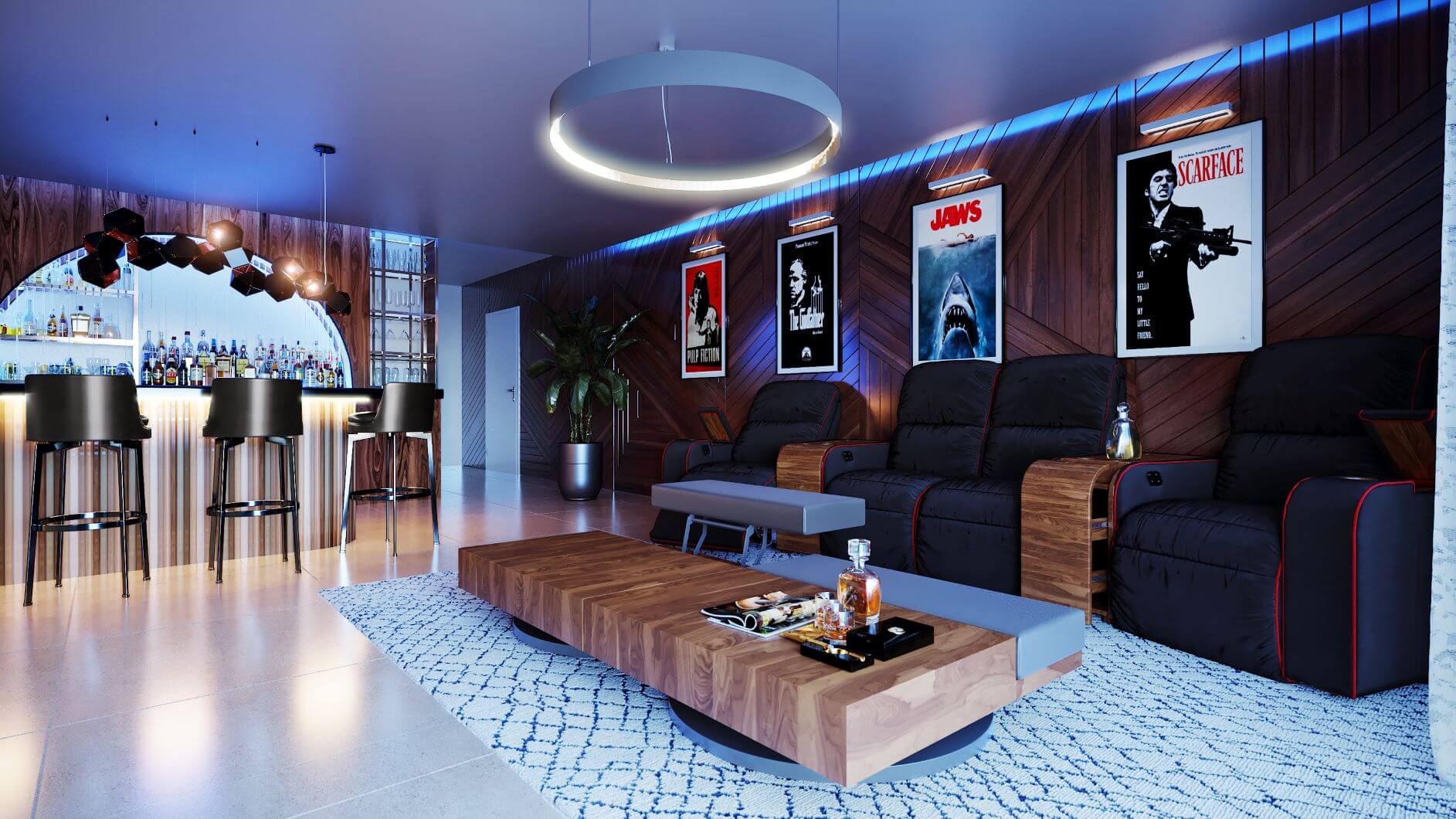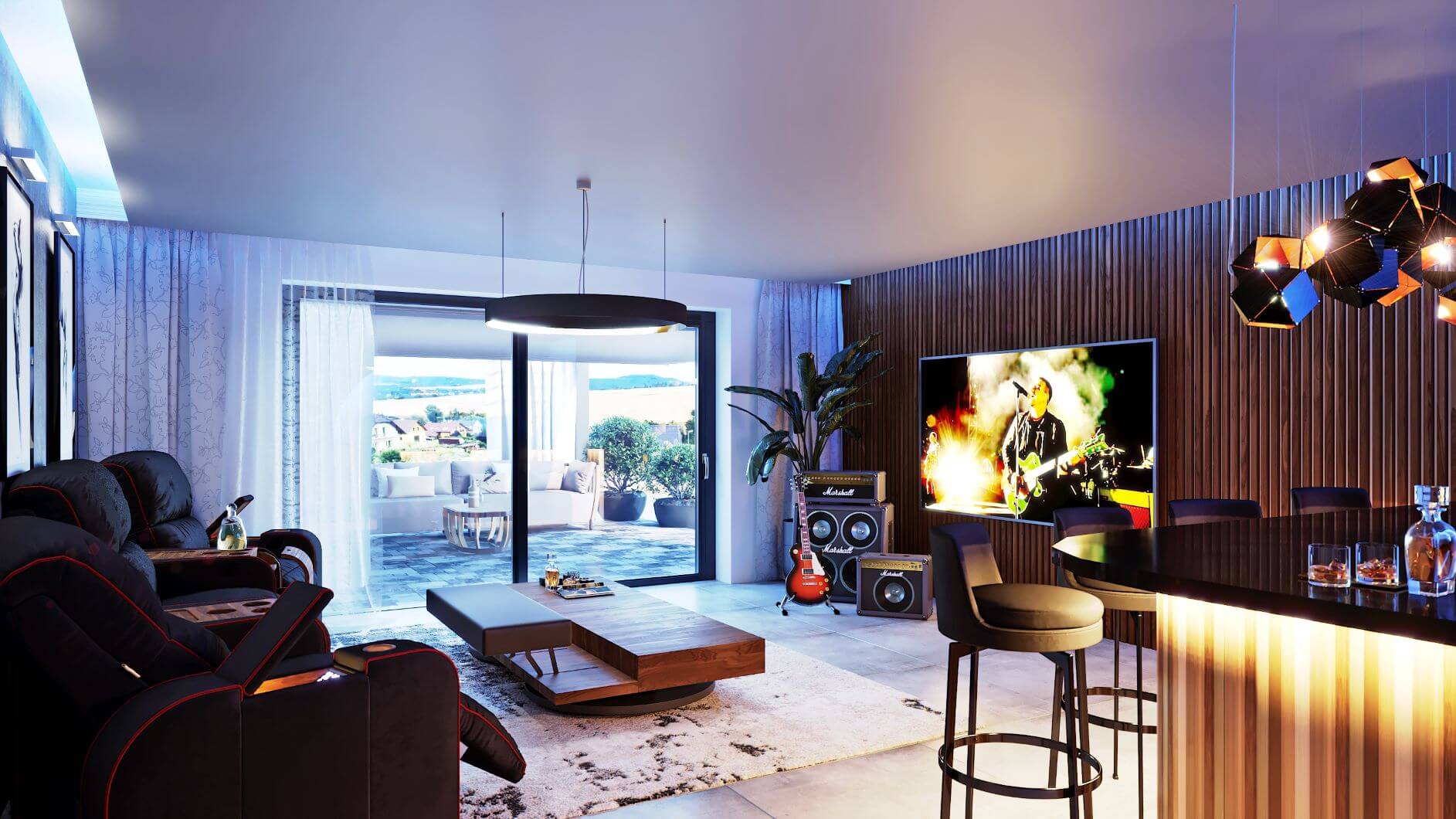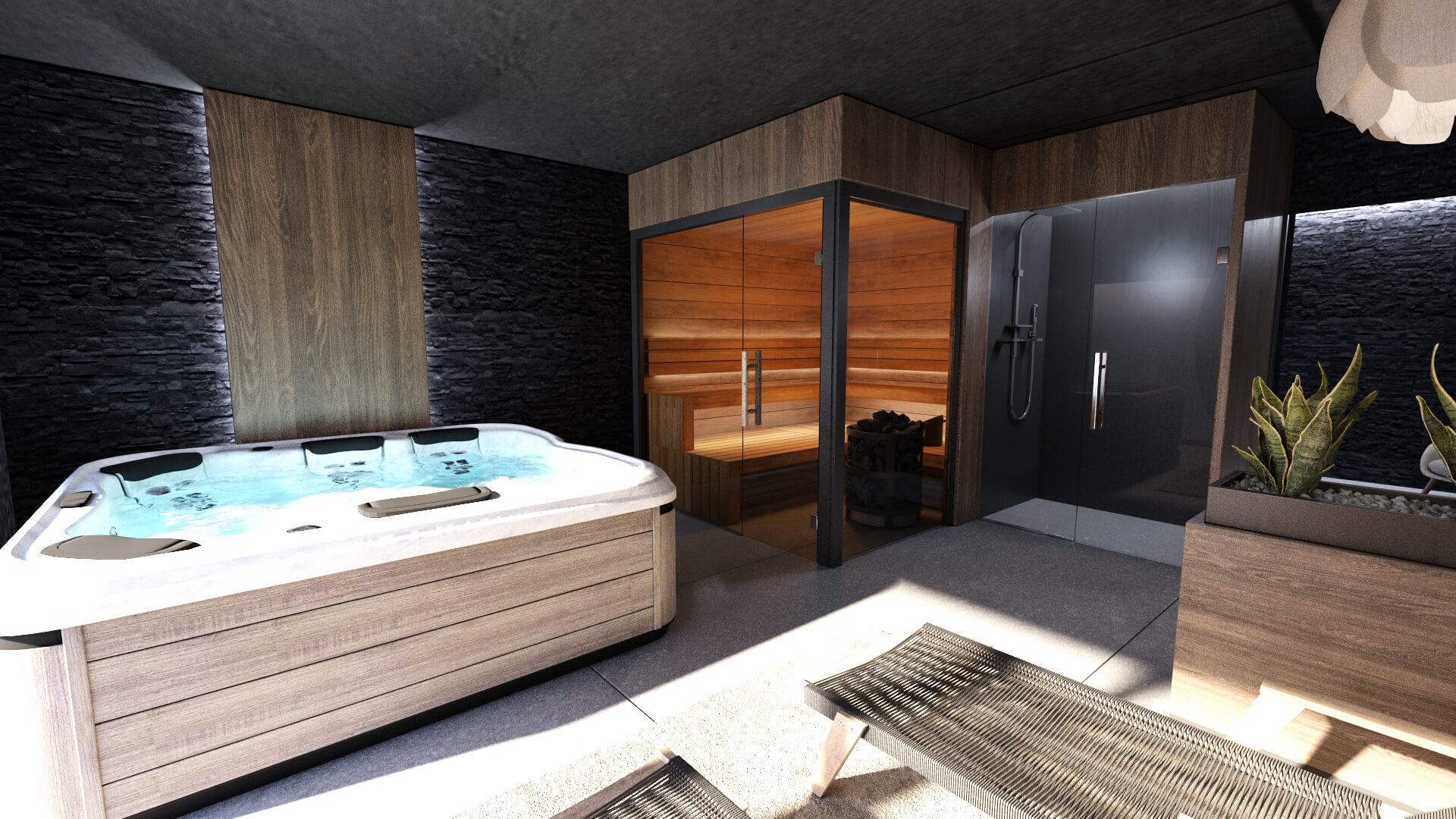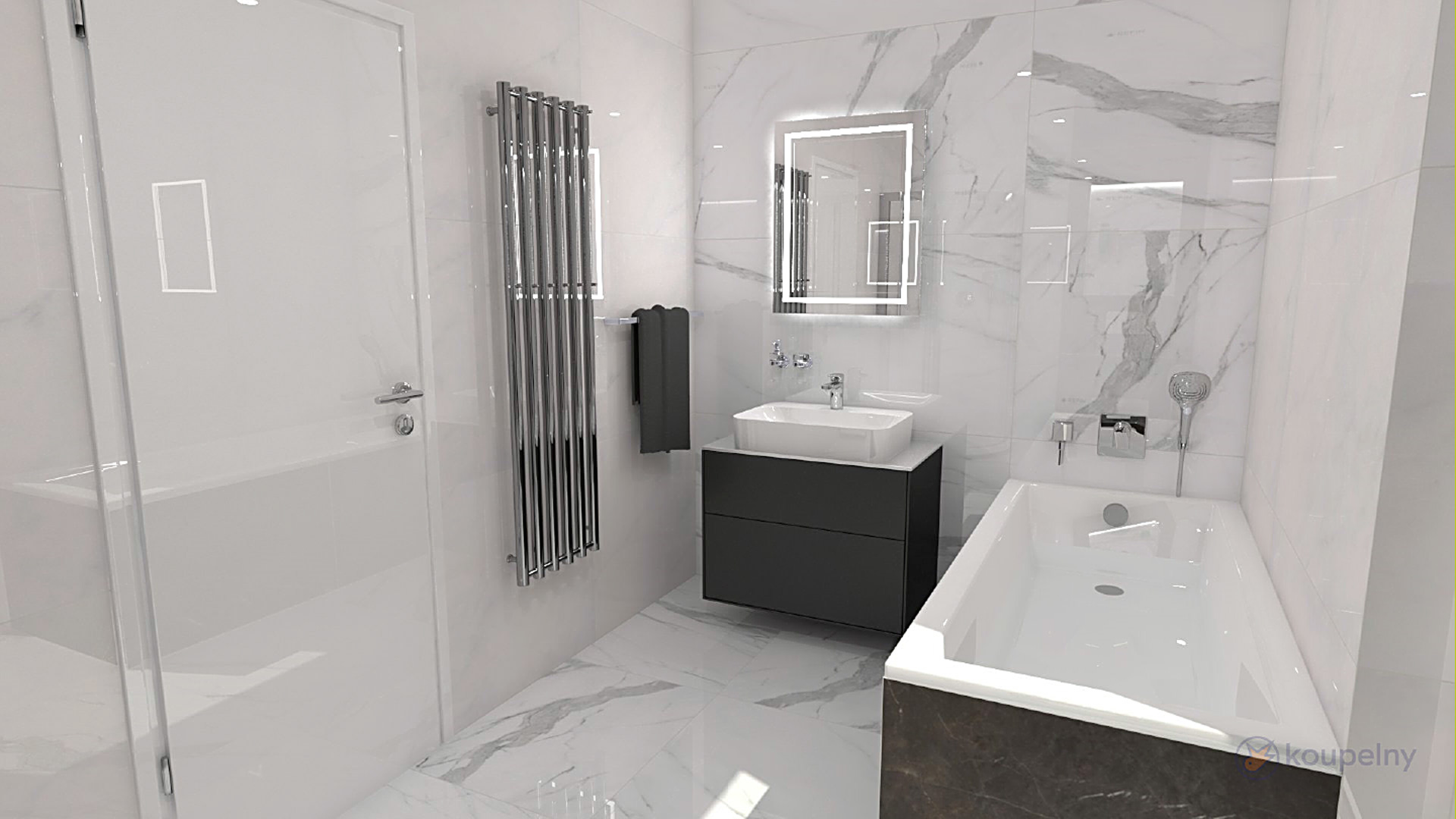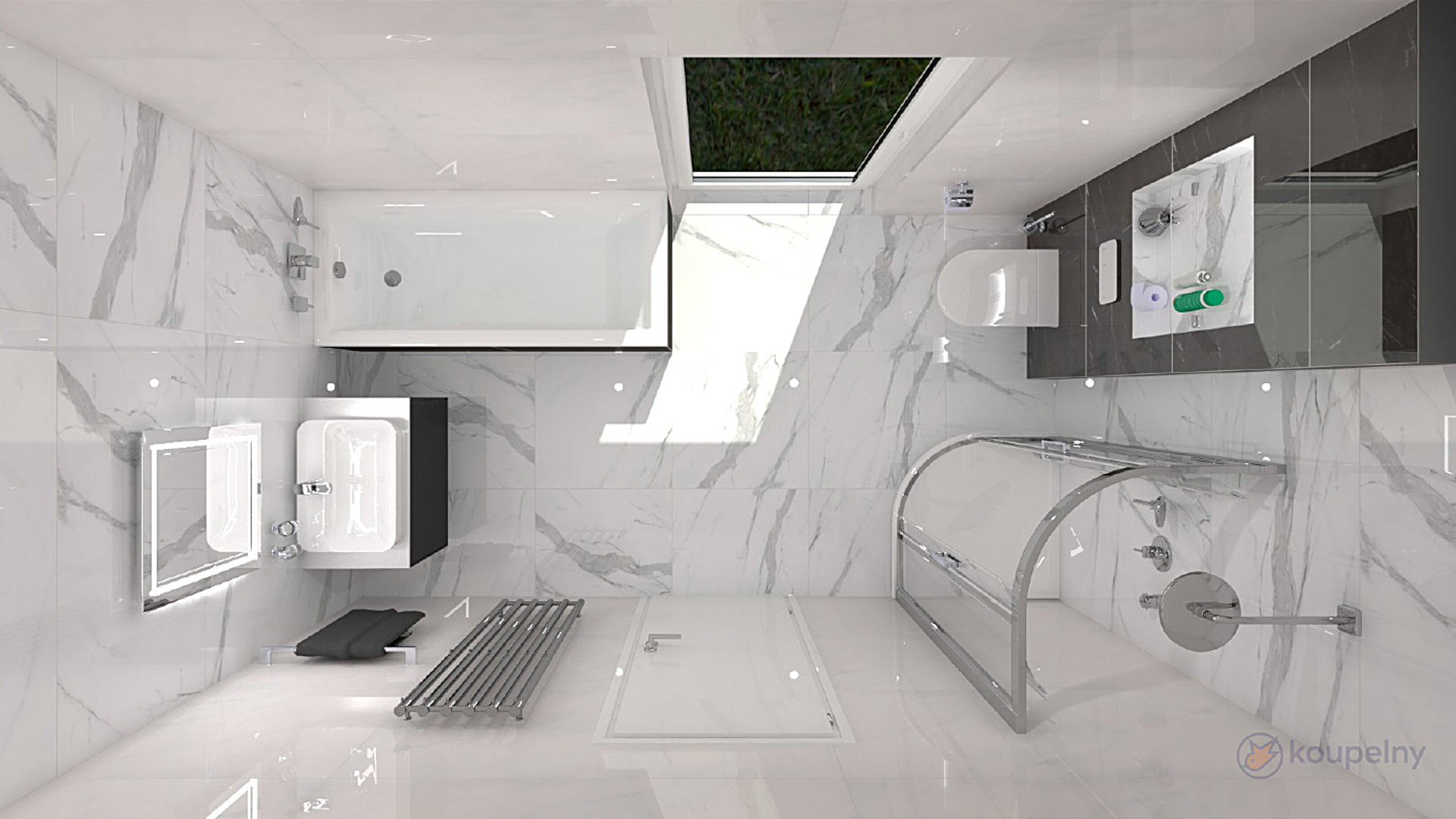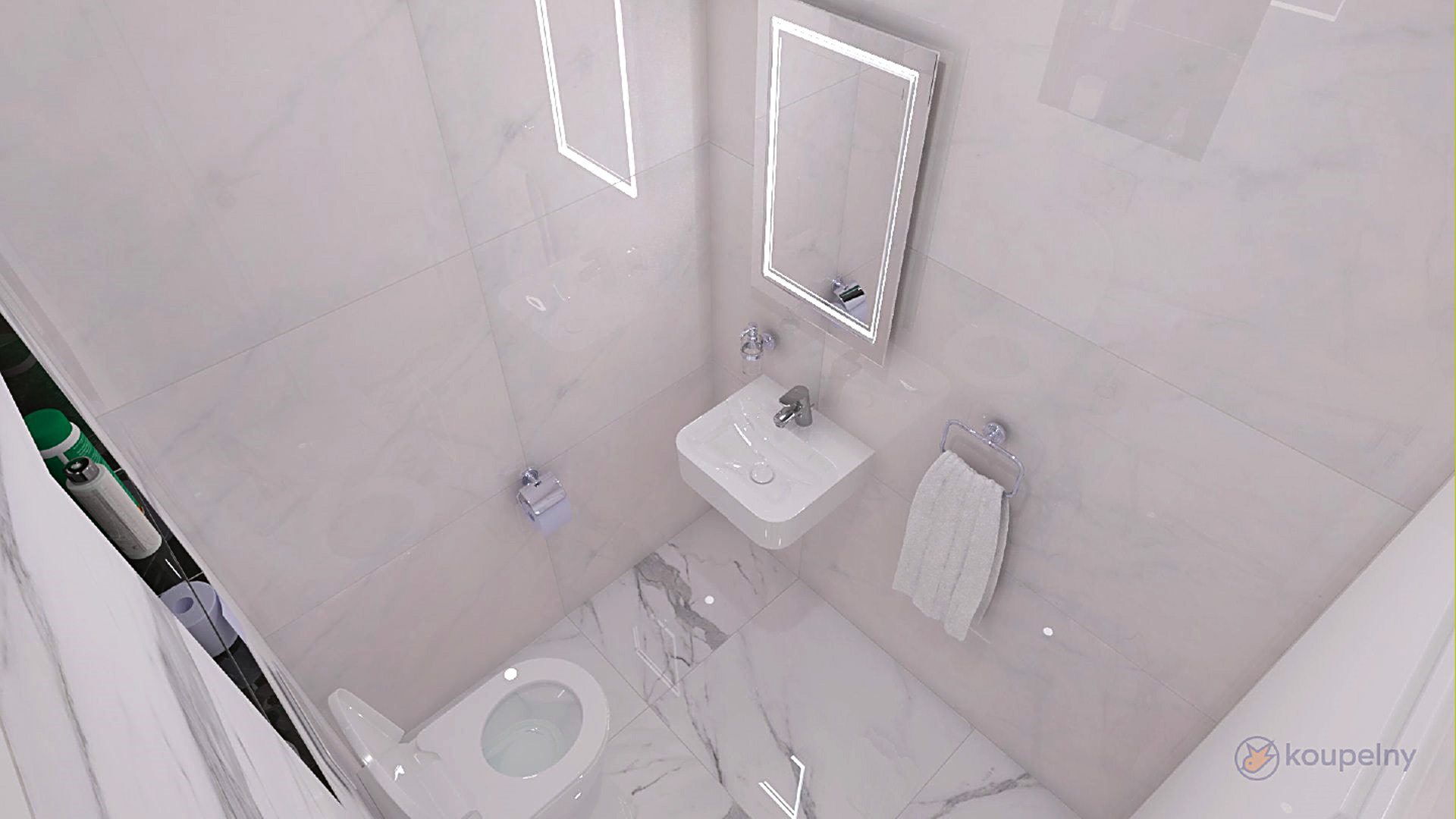 Slide 6 - copy - copy - copy
Slide 6 - copy - copy - copy - copy
Why choose OAK HOUSE with MAN CAVE?
A spacious man cave separate from the living area of the house, with own entrance.
A fitness room with a separate bathroom in the house basement.
A brick low-energy house built of high-quality safe materials
An internal staircase connecting the garage with the living floor
The living area features a large sunny terrace
3 fully equipped bathrooms and 1 guest bathroom
A utility room with laundry space
3 bedrooms ranging in size, the smallest being 16 m²
An impressive 53 m² living room with open-plan kitchen, high ceiling, and panoramic window walls.
Direct garden access from the main bathroom through the balcony door