4 rooms, with open kitchen
HOUSE PLAN
OAK HOUSE has a spacious 50 m² living room with  an open kitchen. Thanks to the high ceilings and floor-to-ceiling windows, you get an impressive sunlit space that seamlessly transforms into a terrace. Even in the middle of winter the living room gives you that unique feel of being surrounded by nature. The interior of this brick, energy-efficient house is thoroughly planned  to make any family living there comfortable.  A spacious daylight basement with a double garage offers plenty of parking space and storage room.
If OAK HOUSE is  just the home you need, the project will be customized to fit your needs. Would you prefer a dressing room instead of a bathroom? Do you want a hot tub or a regular pool in the garden? We will make it happen. Your complete satisfaction is our first priority.
We will build your new home on a south-facing plot of sloping land. There will be cascading gardens that will give you a wonderful view of the surrounding countryside and plenty of privacy. Green Hills Residence is all about living close to nature while having full access to all public amenities.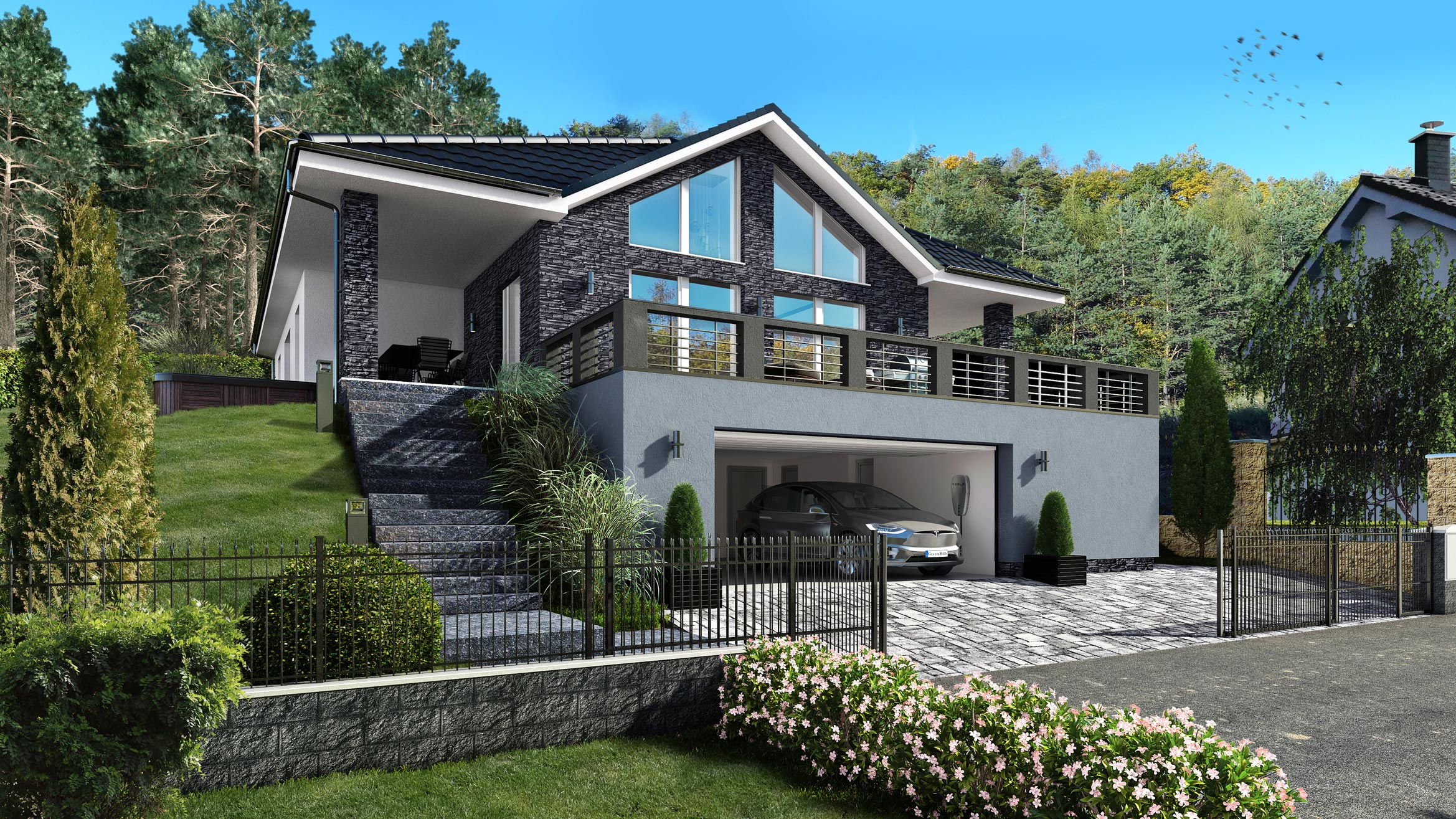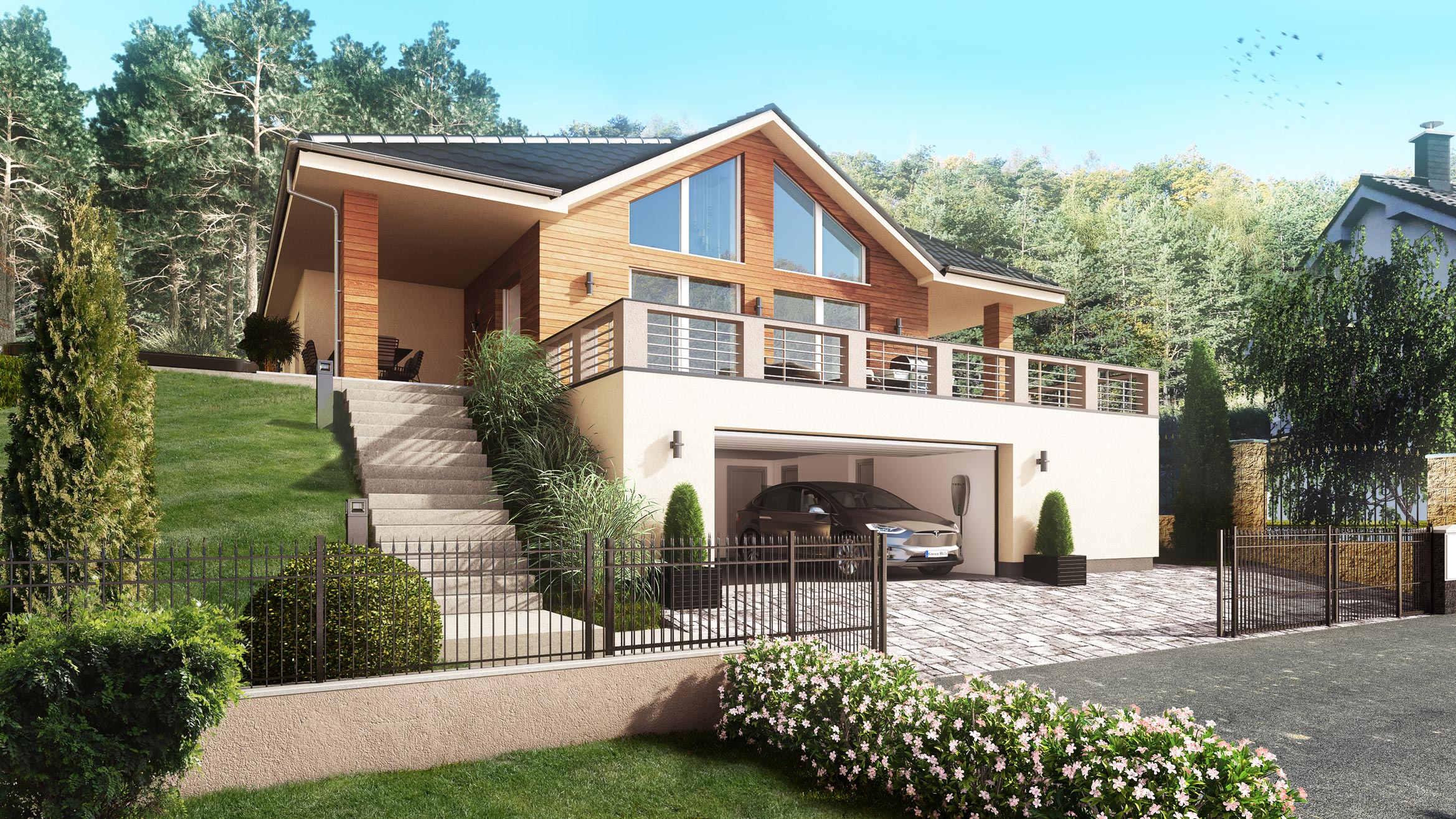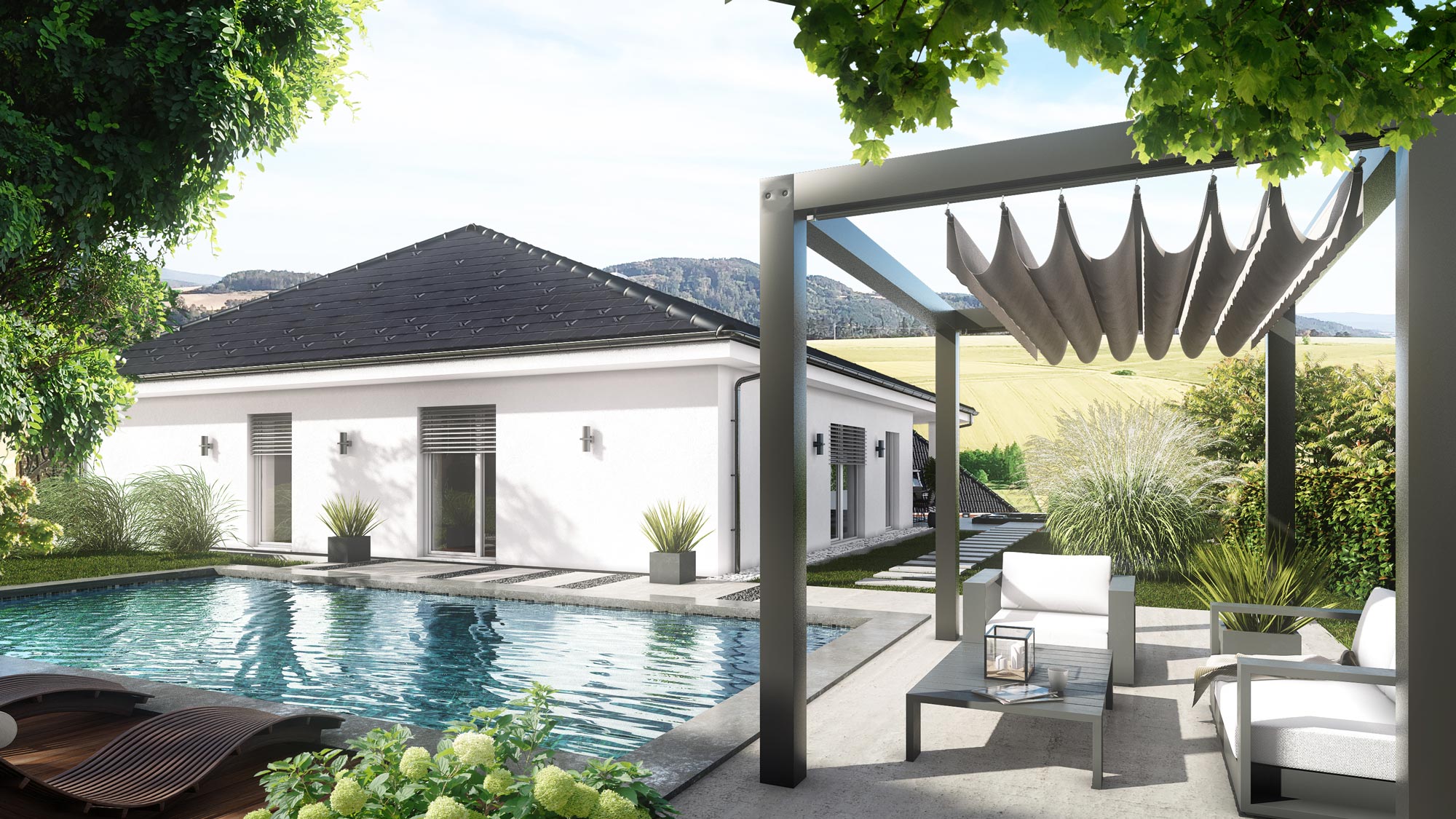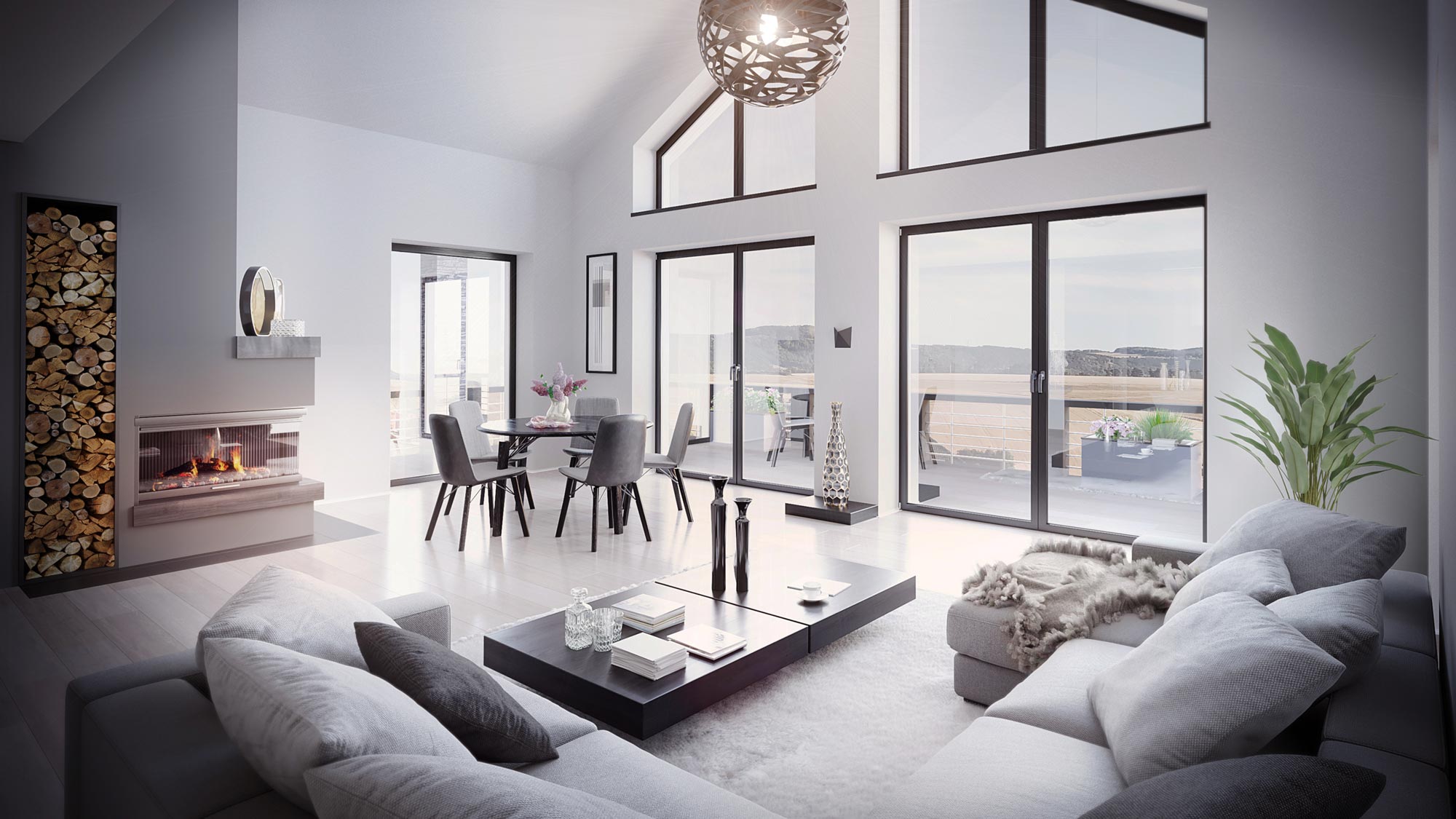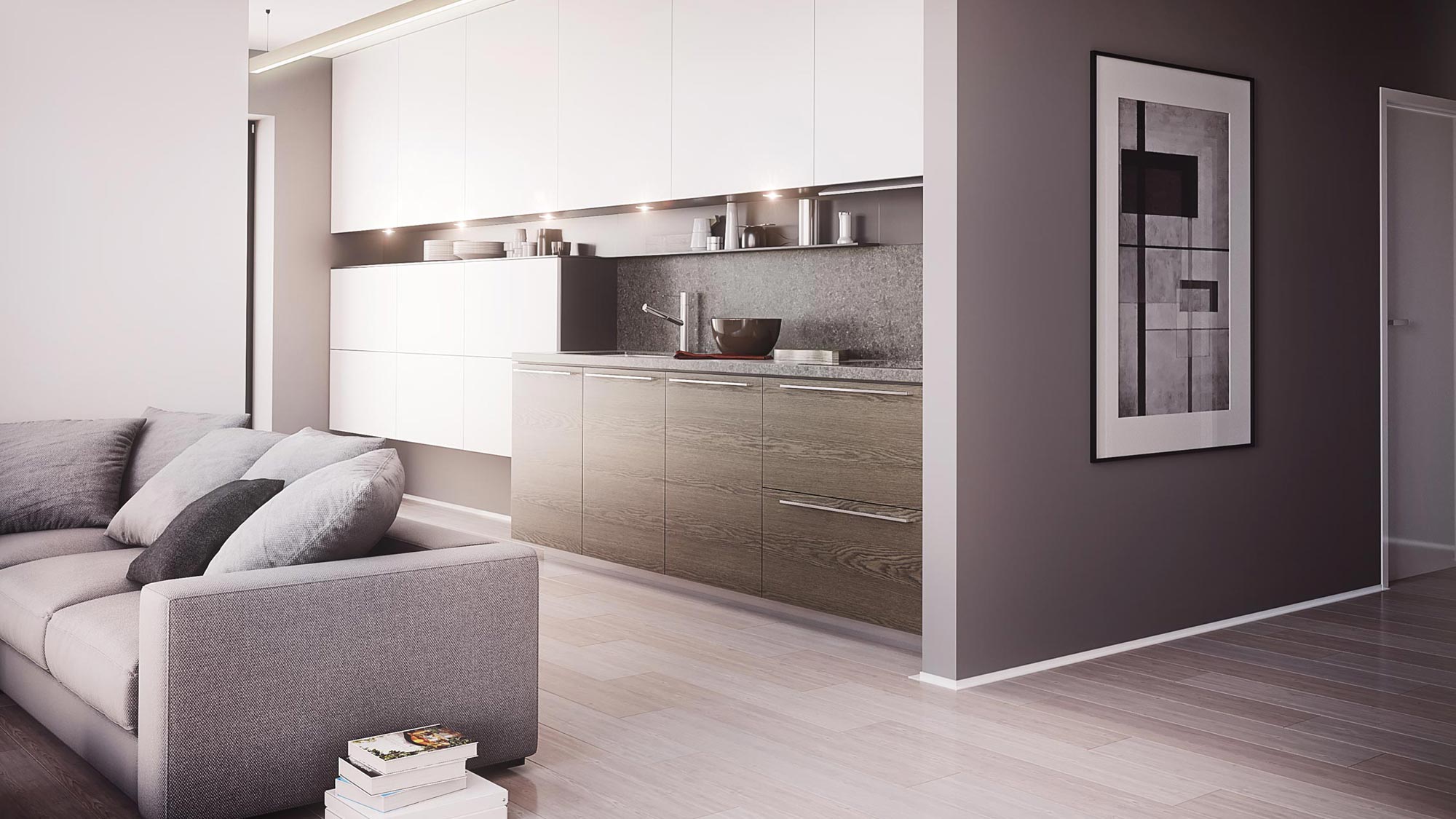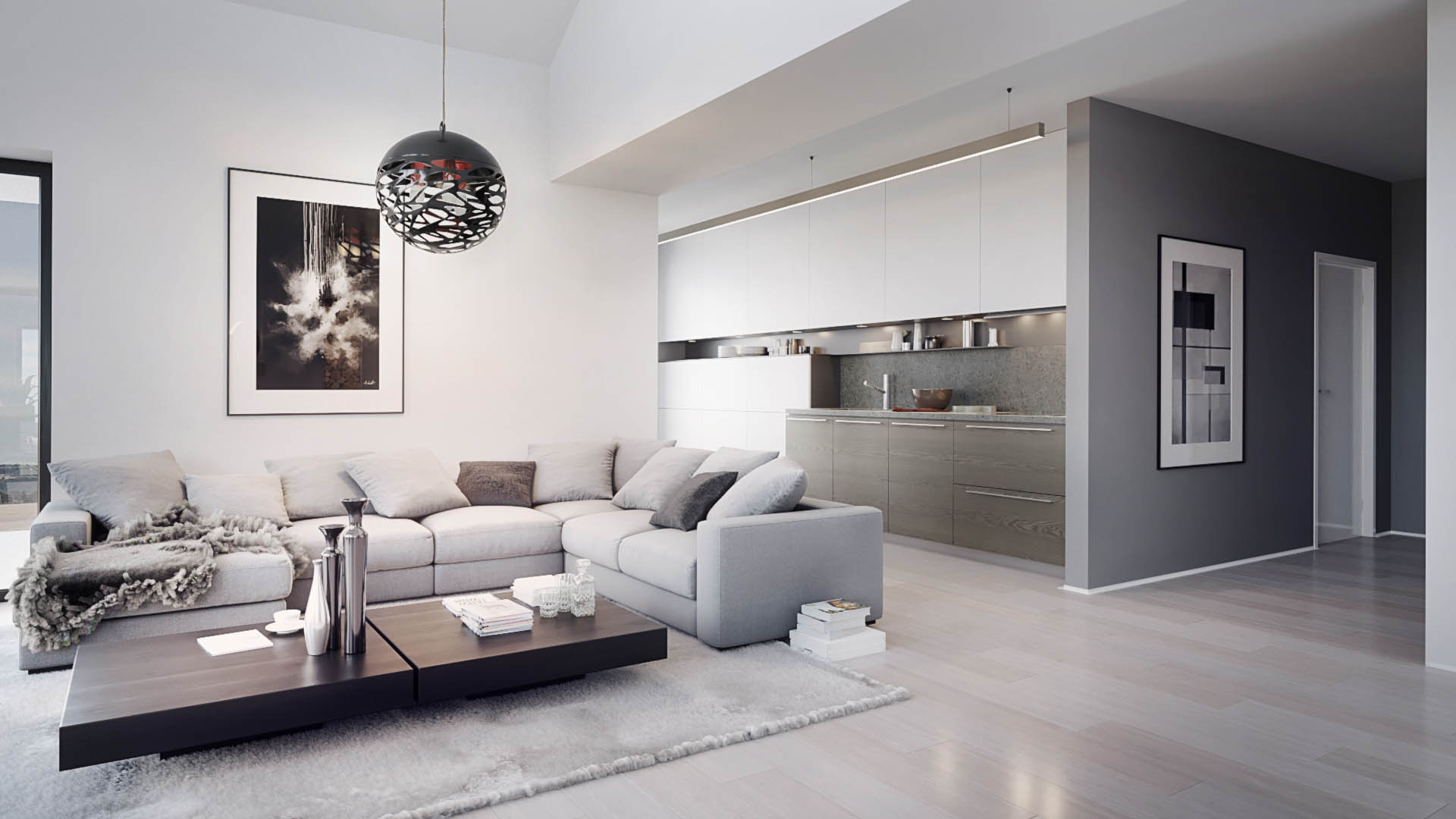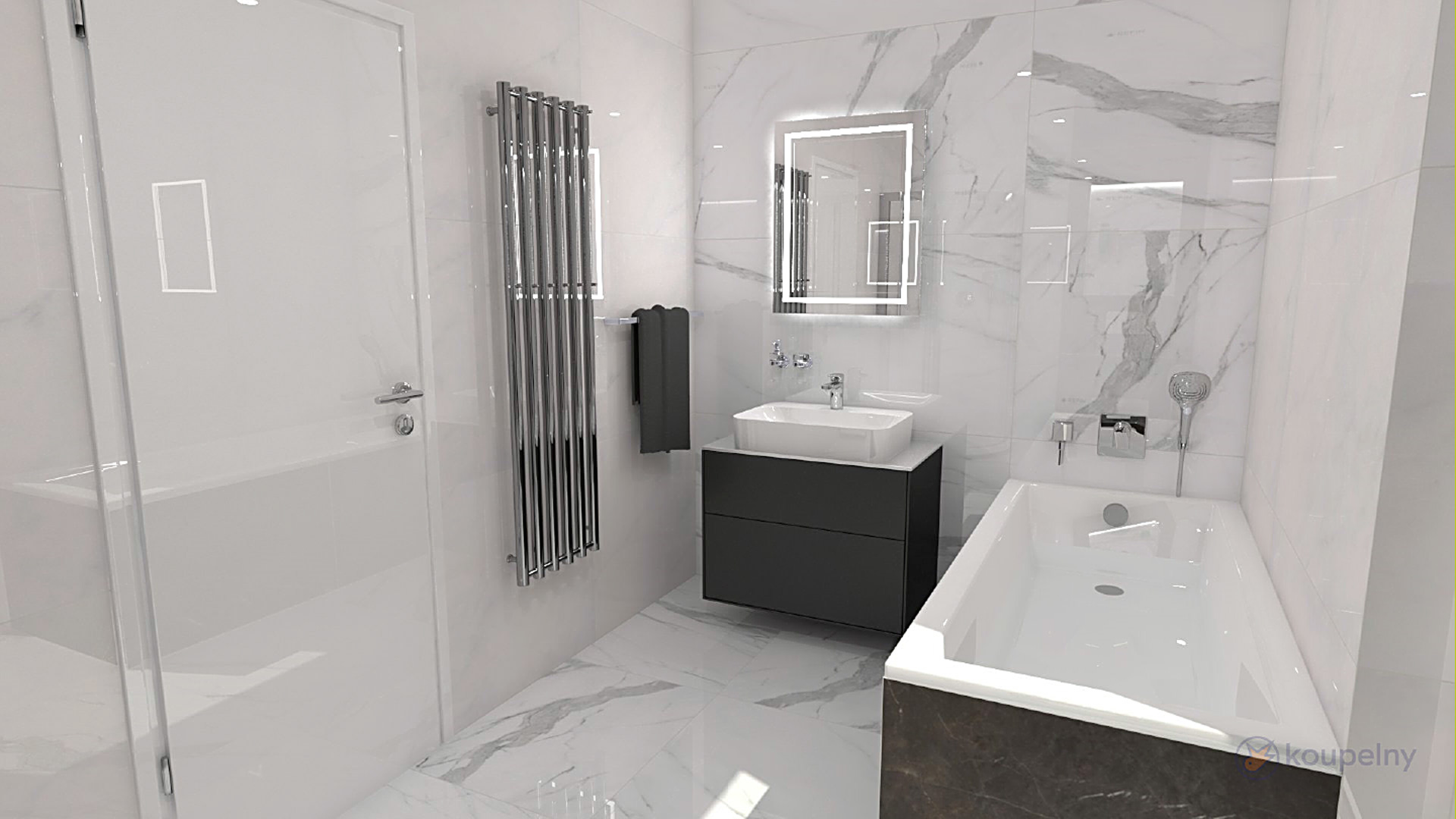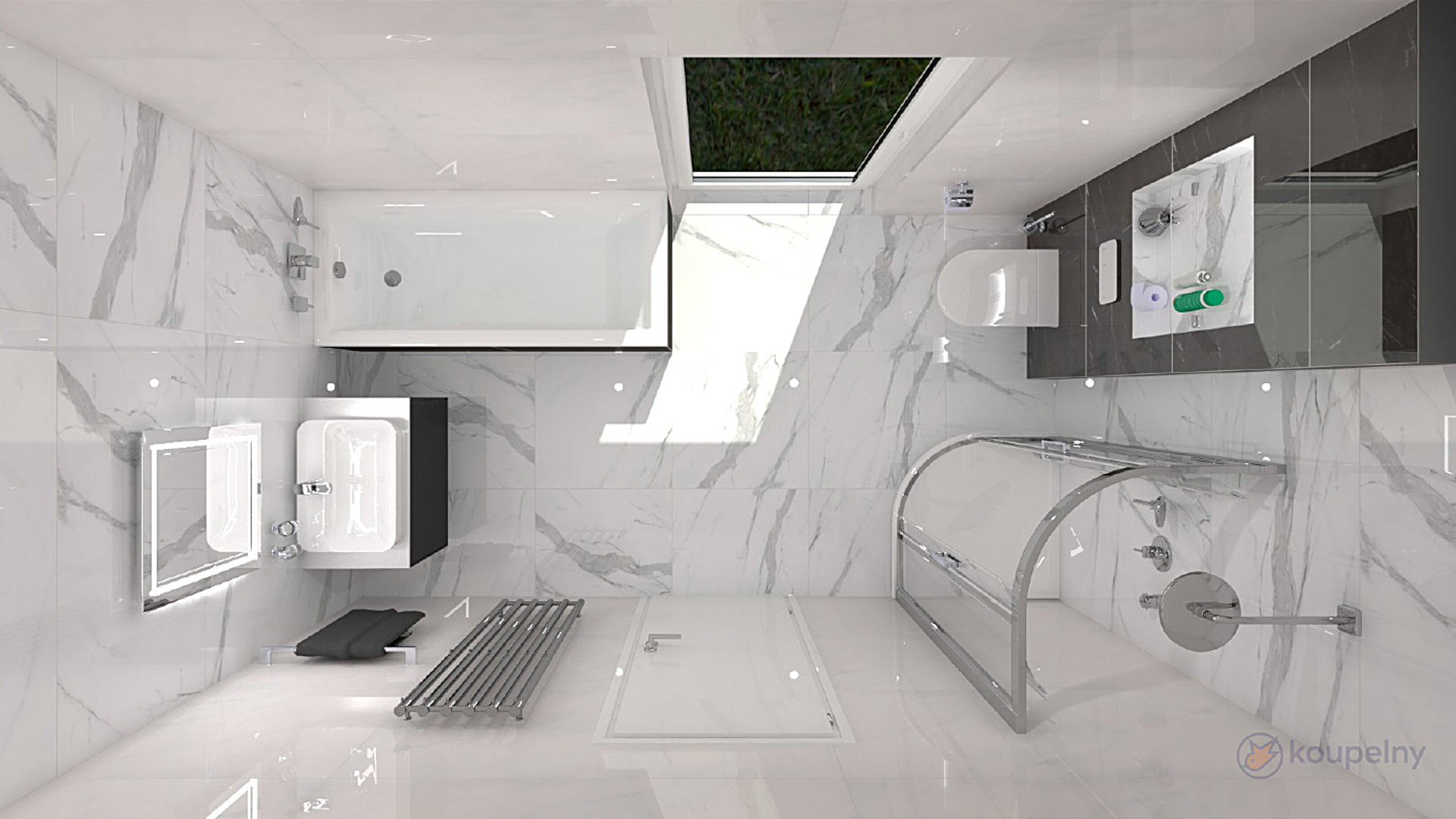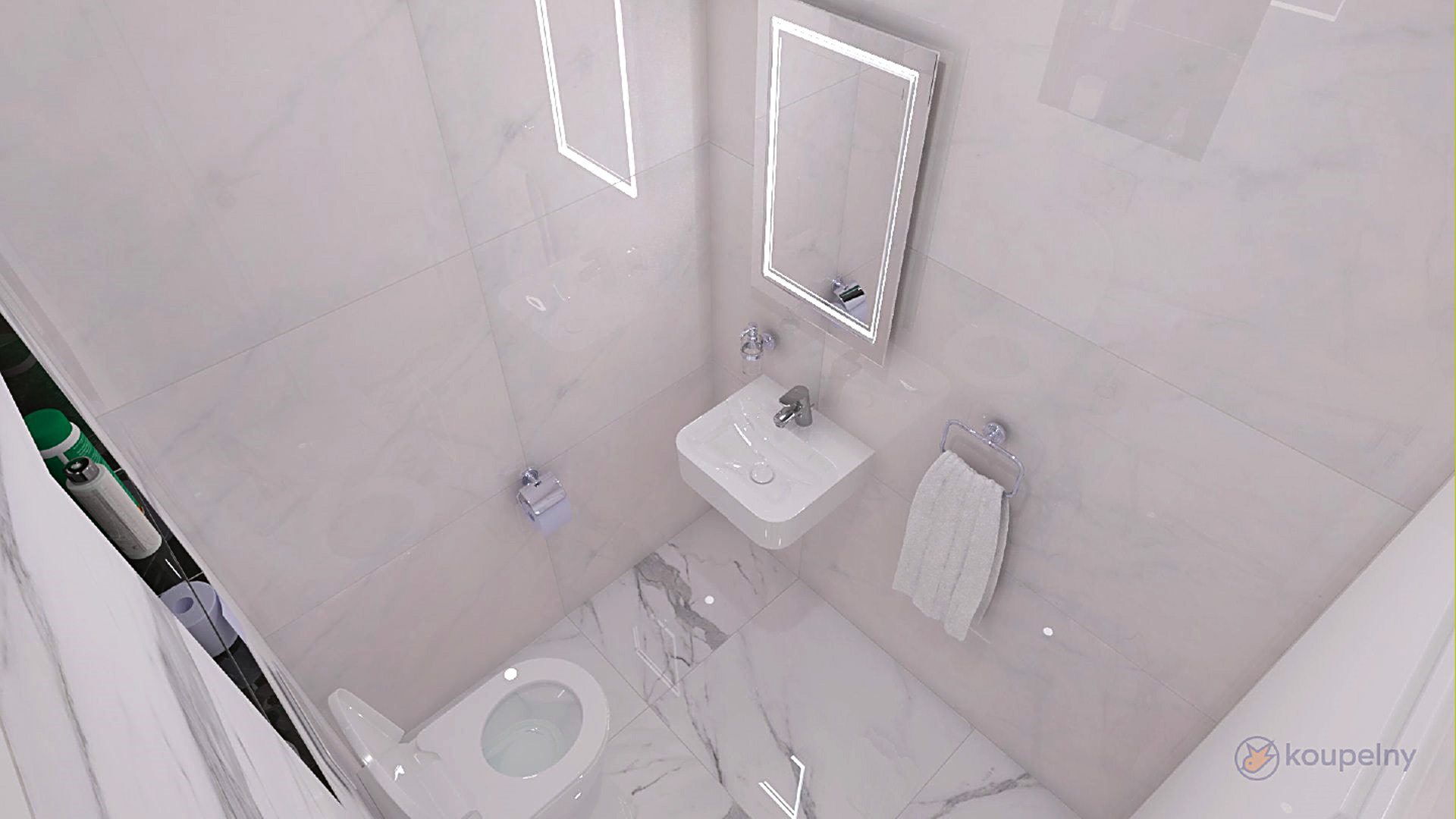 Slide 6 - copy - copy - copy
Slide 6 - copy - copy - copy - copy
Energy-efficient brick house built from high quality healthy materials
Interior staircase connecting the garage with the residential floor
Living area with a large sunlit terrace
2 fully equipped bathrooms and 1 WC
A multi-purpose utility room
Two 16 m² bedrooms and one smaller room usable as a bedroom, guest room or study
Incredibly spacious 53 m² living room with an open kitchen
High ceilings and panoramic floor-to-ceiling windows
Garden access straight from the main bathroom
Spacious 87 m² daylight basement with a double garage, can be turned into a  workshop or home gym